About Us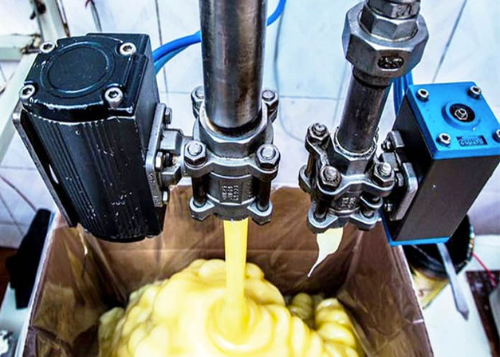 Brief History The idea of Razzaque Basit Group of Oil industries was conceived before the creation of Pakistan. Today, it stands as one of the supreme quality edible oil manufacturers in Pakistan. What started from a small setup has evolved and expanded to a spacious setup spanning over three industrial units.
We, at RB, make it our priority to deliver the finest quality of products to our valued customers. We aim to make our first-rate products easily available to every citizen in the country. For this purpose, our proficient sales department works tirelessly, making our products available all over Pakistan. Our quality production is spearheaded by our proficient production team.
Our product range includes varieties of banaspati ghees, industrial fats, cooking oils, and frying oils. All our products are trans fat-free and unadulterated. The raw materials are carefully handpicked and selected.
Our vision
To establish leading brands of the Nation, beacon of light towards a healthy and prosperous society, with complete range of products serving all segments of the population. Our brands will change the way cooking is perceived in our society. As cooking is integral part of human life cycle and health is everyone's right, we will bridge the gap between Quality & Price.
Our Mission
Quality means to rise up to your customers' expectations. Our mission is to offer the quality which exceeds their expectations.
We believe that ensuring and maintaining high quality is the responsibility of every member of our team. Our staff is well-trained and motivated to serve their duties diligently. We hold regular training sessions to keep our workforce updated with the changing trends and practices.
We, at RB, take your opinions seriously, and this is why customer satisfaction and preference is continuously sought and achieved here.
It is part of our mission to further enhance and uphold our legacy of quality and consumer satisfaction. We aim to continue to serve our customers with dedication, hard work, and efficiency.